Chumak launches a new product: mustard
11/29/2011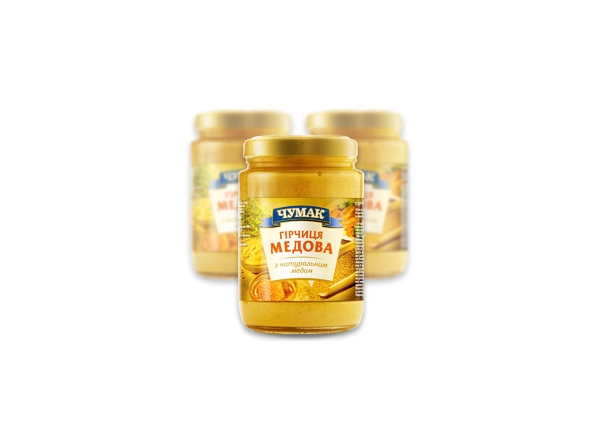 Chumak launches a new product: mustard! Mustard is people's favorite condiment. Ukrainian women widely use mustard when cooking the most diverse dishes and also as a sauce for meat, fish, cheese, and appetizers.
Chumak offers three mustard varieties at once: Strong, Honey, and Piquant.
Each mustard variety has something special which distinguishes it from the others, so mustard lovers won't be disappointed: for example, the ingredients of Honey variety include natural honey, while special-quality natural mustard seeds make Strong variety really strong. When making Piquant variety, finely-ground seeds are used to achieve the exquisite, piquant taste. All three products come in glass jars using the most advanced technologies, so their quality can never be in doubt!