Chumak: the first among 50 Ukrainian brands!
11/7/2011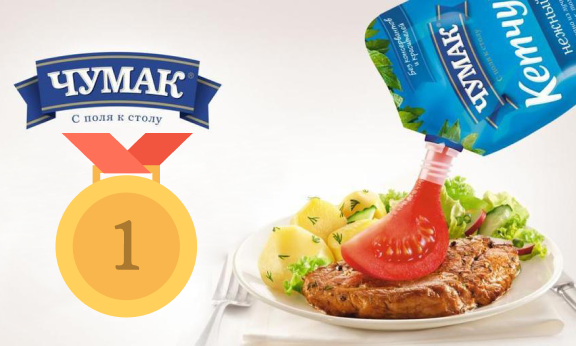 Chumak has topped the Rating of Ukrainian Brands, which the most authoritative business portal, www.delo.ua dedicated to the 20th anniversary of Ukraine's independence.
The rating was based on the results of voting held during 2 months (August-September). During that time, about 12 thousand visitors to the portal could cast their votes for 50 Ukrainian nationwide brands nominated for the rating. 2349 thousand people voted for Chumak, elevating the company to the number one position in the rating chart.
This ranking proves that over 15 years during which the company does its business in Ukraine, Chumak became a truly popular brand favored by the Ukrainians. Chumak products can be found in almost every Ukrainian family, which serves as the best proof of their popularity. Renovating and improving every year, the company surges ahead while preserving its most treasured values – naturalness and quality!