One more interesting novelty! Peanut Sauce!
10/6/2018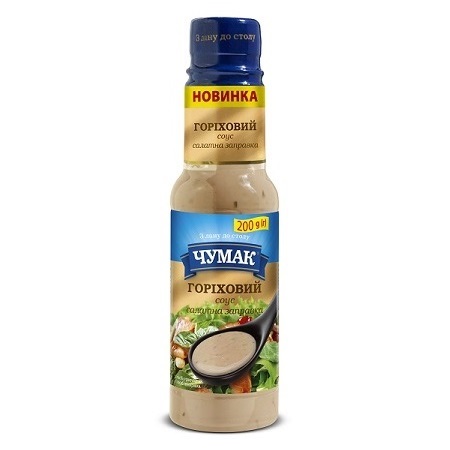 Delicate cream-sauce is created on the base of peanut paste, sesame seeds, with the addition of soy sauce. The harmonious combination of these ingredients gives you a pleasant, interesting taste and a light, exclusive flavor.
Great for green salads, vegetables, Japanese cuisine, seaweed salads.
Benefits:
• An interesting non-trivial taste, which will attract gourmets
• A unique offer in the Ukrainian market at such a price
• Produced according to the high quality standards of Chumak