Berry mix - all year round!
1/1/2015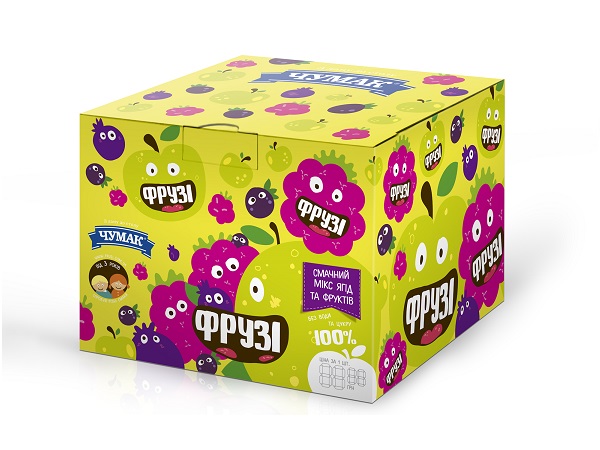 We are never tired to mention that one of the principles of healthy eating is the rule "5 per day" - 5 servings of fruits and vegetables every day. And the more diverse they are, the better it is for children. That is why we continue to amaze our little, but demanding, consumers with new tastes.
In the fruit family of "Fruzi", there appeared - "Fruzi" "Berries & Apples Mix", which has a rich bright taste of berries.
"Fruzi" "Berries & Apples Mix":
¾ of an apple.
1 raspberry.
3 blueberries.
2 currants.
100% no added sugar and water.
For children from the age of 3.
"Fruzi" - fruit and berry food for superheroes!