New "Creamy" mayonnaise from "Chumak" is now available!
9/16/2016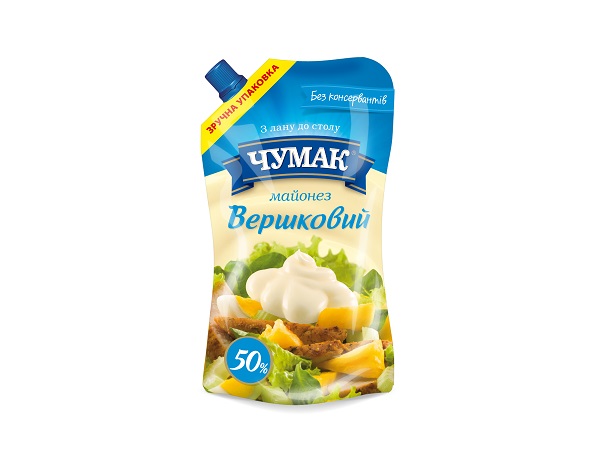 New "Creamy" Chumak mayonnaise is made with the addition of delicate cream, which underlines the best qualities of mayonnaise - it acquires a delicate taste, a weightless consistency and a slight sweet touch. This mayonnaise is a perfect dressing for your favorite salad or sandwich.
"Creamy" mayonnaise is made using pasteurization technology, therefore it retains excellent taste and texture without the use of preservatives.