Chumak Fruzi "Apple&Strawberry", t/cl 65g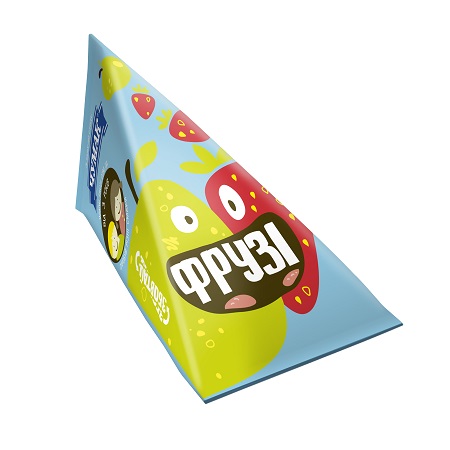 Download image: JPEG
Fruit Smoothie is a natural mix of fruits, vegetables and berries. This product is an excellent fit for children 3+ years and schoolkids as it is reach in vitamins and minerals. 100% fruit content. No sugar added. No preservatives. Good source of iron. Good source of VITAMIN C.
Composition and nutritional value
apple puree (50 %), apple juice (29,2 %), stawberry puree (20 %), elderberry juice (0,7 %), ascorbic acid (0,1%).
Nutrition Facts per 100 g of product

Serving Size 65 g

Calories 62 kcal*

Total Fat

0,1 g

Saturated Fat

0 g

Trans Fat

0 g

Cholesterol

0 mg

Sodium

34,8 mg*

Total Carbohydrate

14,4 g

Dietary Fiber

0,9 g

Total Sugars

14,4 g

Includes Added Sugar

0 g

Protein

0,4 g

Vitamin D

- mcg

Calcium

- mg

Iron

- mg

Potassium

142,6 mg*
* the indicated values may vary depending on natural conditions and varietal characteristics within the limits common to products from natural raw materials.
Storage conditions and shelf life
store at temperature from +0°C to +25°C and at relative humidity under 75%. Open package should be stored at temperature of from +0°C to +6°С not more than 30 days.
Shelf life: 12 months
Weight and packaging format
Net weight: 0.065 kg
формат упаковки: TCA (tetraclassic aseptic)
Quantity in the box: 30
Quantity on a pallet: 5760
Barcode: 4820156764634
Product Code: CH13030105UA